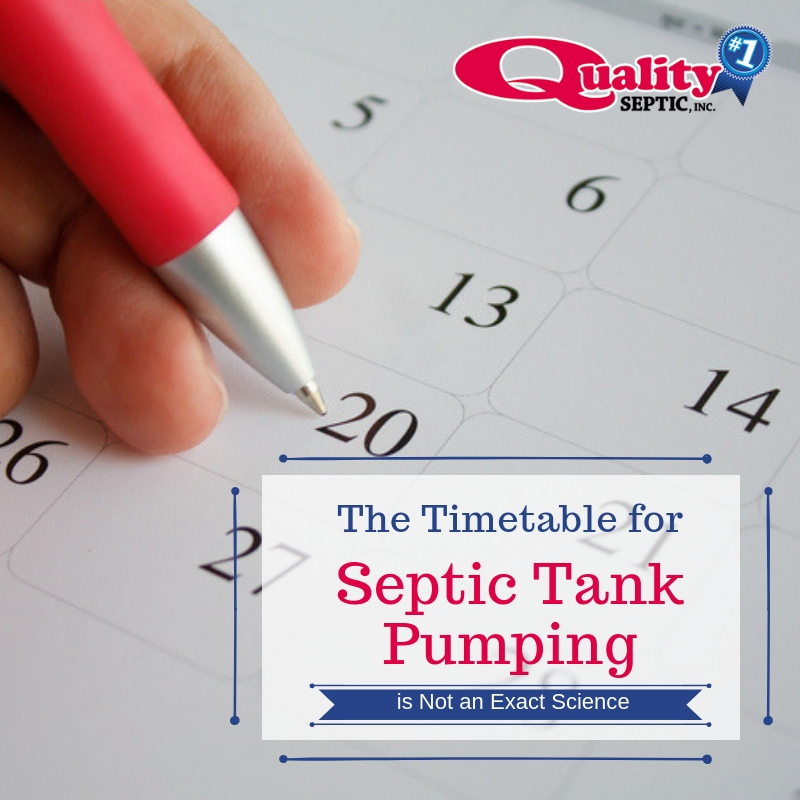 You have probably heard plenty of septic tank pumping companies give an exact timetable for how often tank cleaning should be done. They often say the rule of thumb is every three years, but following this plan might not be in your best interest. Pump too often, and you are wasting money; too seldom, and you are risking a backup or septic system failure.
No two households are the same, neither in terms of number of occupants or in activity within the household. In addition, the septic system itself, namely the tank's size, also dictates the timetable. Building codes set the tank size required based on bedrooms and bathrooms in the home when constructed, but those do not take into account the actual size of the family that resides there.
It is true that you should err on the side of caution and have the septic tank pumping done more often than it needs, rather than waiting too long, especially if an inspection is also being done at this time. This can save you a lot of headaches down the road and also lengthen the life of the septic system.
Do not go just by family size when thinking about how often to do septic tank pumping. Lifestyle is also important. For example, if one or more family members are home all day, you operate a day care, or have a lot of visitors, you will need to have it done more often. On the other hand, if your family is rarely home, you may be able to stretch it out.
If you want the real scoop on septic tank pumping, give us a call at Quality Septic Inc. We have been known in the Plant City, Florida area for fast, friendly, reliable & affordable septic services for more than 25 years. You can trust us to advise you of the best schedule for your family's needs that will protect your septic system and your budget. Let's get you on the calendar for upcoming and future septic tank pumping services.