If you're new to living with a septic system, you may not completely understand the different parts and what they do. Our team at Quality Septic Inc. of Plant City, FL, wants to help you take the best possible care of your system and to do that, you need to know a little bit about how it works.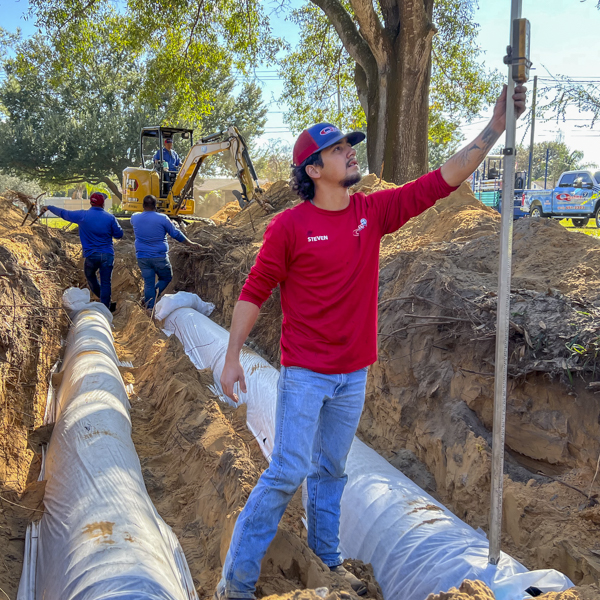 In this article, we'll focus on one of the very important parts of a septic system called the drain field. This is a basic overview of how drain fields work, what they do and how they contribute to keeping the drains and toilets in your home running smoothly.
What is a drain field?
To put it simply, a drain field is a network of pipes that connect to a septic tank. The pipes slope downward and away from the tank, spreading outward as they go. Holes are cut into the sides of the pipes and are filled with a porous material such as gravel.
What a drain field does
Drain fields are used to manage the liquid waste that comes out of septic tanks, eliminating impurities before the water rejoins the natural water table.
Without a drain field, your septic tank would simply overflow, leaving you with quite a disaster including foul-smelling and hazardous runoff in your yard. Coincidentally, as the Quality Septic team knows first-hand, this is exactly what happens when the drain field is blocked.
With a functioning drain field, though, wastewater flows smoothly out of your tank and through the pipe network. Wastewater then goes through filtration and treatment before ultimately being released back into the ground. The drain field also prevents wildlife from ingesting wastewater before it is filtered properly.
Maintaining a drain field
Wherever you live, if you have a septic system with a drain field, you should rely on licensed septic professionals for regular inspections and periodic repair work should it become necessary. Much of the drain field repair projects we undertake could have been prevented had the homeowner followed these tips:
Never park vehicles or heavy equipment over the drain field. This can cause dirt compaction and damage parts of the field.
Keep your septic tank pumped out. Regular pumping helps ensure the smooth operation of your entire septic system.
Don't overload your house drains with grease (including all kinds of oils and fats) as they can cause clogs in the system.
Schedule inspections according to the frequency recommended by your septic service provider.
Keep your entire septic system operating at peak efficiency
We hope this article was helpful and that it gave you insight into how to best maintain your drain field. Our crew is standing by to help with all your septic system needs. Including tank pumping, drain field repair, lift station installation, and all other jobs that require trained experts to accomplish.
If you have further questions, give us a call at (813) 798-0122 or reach out through our contact form.