Having a properly working drain field is one of the best ways to ensure that your overall septic system operates as it should. How do you keep your drain field efficient? The place to start is with periodic drain field inspections by licensed septic system technicians.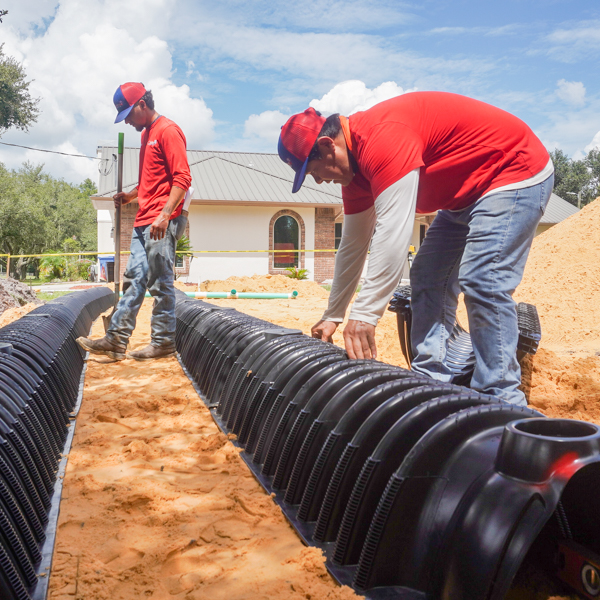 Quality Septic Inc. of Plant City, FL, has provided thorough drain field inspections for our customers for more than 25 years. We know that inspections will provide critical information about the condition of the drain field and septic system.
Here are three reasons to consider a drain field inspection at your home or business.
Keep your drain field running efficiently
Even if your drain field is relatively new, you'll gain peace of mind when you know for a fact that it's in good working order and allowing wastewater to be released safely into the ground.
The efficiency of your drain field affects your entire septic system and the quality of the soil around your property. A drain field inspection is ideal for determining if you need to make certain repairs or take additional steps for increased efficiency.
Know about damage early
Your drain field can experience wear and tear over time. It can also suffer damage from a variety of known and unknown causes. It's always best to learn about damage in its early stages rather than to allow it to progress and turn into a major problem.
If you suspect that something in your drain field isn't working right, your best move is to schedule an inspection to get to the bottom of the issue and apply the necessary solutions. Even if your drain field seems to be running perfectly, periodic inspections will help keep it that way.
Inspection following installation
An inspection is always called for after a new drain field installation. Having a professional look over the system and teach you how to check for problems and take care of basic maintenance is the best way to ensure great long-term results.
The Quality Septic crew always performs thorough inspections following a drain field installation (and any other work we do). This is how we double-check to be sure nothing was accidentally missed or overlooked. After 25+ years in the septic business, we've learned that you can never be too careful.
Is it time for a drain field inspection?
If it's time for a drain field inspection, Quality Septic is standing by to help. We provide licensed inspections on all types of residential and commercial drain fields as well as all other parts and components within modern septic systems.
Along with inspections, we offer:
Septic tank installation, pumping and repair
Drain field installation and repair
Lift station installation and repair
Grease trap installation and cleaning
and all other services you need to keep your septic system in top shape.
We serve Plant City, Land O'Lakes, Brandon, Plant City, Tampa, Lutz, Odessa, Lakeland, Thonotosassa, Ruskin, Valrico, Wimauma, Wesley Chapel, Riverview, Seffner, Dover and the Polk County FL area.
Speak with a drain field expert today at (813) 754-9891 or get in touch with our simple contact form.