Is your septic system's drain field working properly? If it isn't, you could be looking at some serious contamination problems. For this reason, it's important to schedule periodic drain field inspections, which can save you a lot of money and hassle down the line.
Here are some facts about drain field inspection from your friends at Quality Septic Inc. of Plant City, FL.
The drain field within a septic system
A septic system is designed to serve homes and businesses that don't have access to a sewer system. It's really an amazing system, with a variety of parts that perform different tasks to safely and efficiently handle the drain water and sewage that comes from the home or building.
A key part of a septic system is the septic tank itself. Its job is to receive and manage the waste by allowing the solid materials to sink to the bottom of the tank. The "clear" water is then sent to another key part of the system: the drain field. In the drain field, the water gets filtered and then sent into the surrounding ground.
As you can see from our simple description of a typical septic system, the drain field is the last place wastewater goes before it goes back into the soil. If there are problems with the drain field, contaminated unfiltered water may seep into the local groundwater supply.
What's involved in a drain field inspection?
Septic systems require regular inspections and maintenance to make sure they're functioning properly. You may be able to spot certain early signs of problems with your drain field, such as soggy ground above the field or a strong odor in its vicinity. But only a trained drain field inspector can correctly evaluate the issues you're having.
The inspector's job is to make sure everything is functioning as it should and that all the pipes are in good working condition. If pipes are cracked, clogged, bent or not working correctly, they can allow contaminated water to seep into the ground and harm your clean water supply. This can cause problems for people as well as any livestock on the property.
Regular drain field inspection and maintenance can eliminate the threat of problems and catch them before they make anyone sick.
Hiring a qualified drain field inspector
When you're looking for a septic services company to perform your drain field inspection, follow these tips: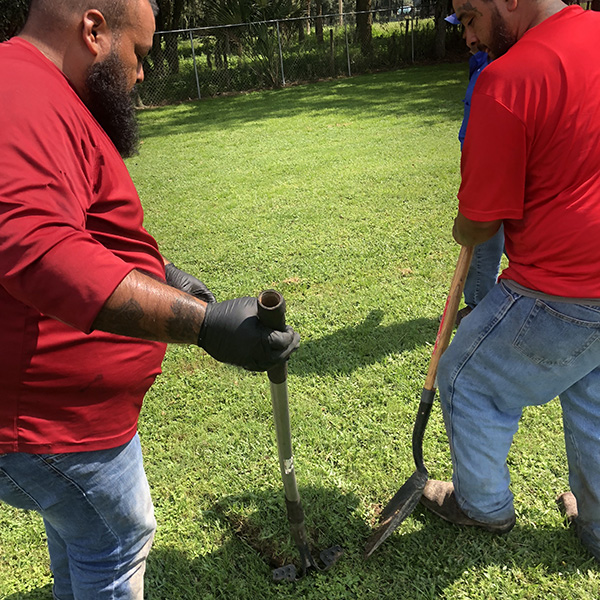 Make sure the inspector is fully licensed to do business in the area where you live.
Make sure the inspector is insured to protect you, your home and your property.
Ask for references and follow up on them. Find out what it was like for others to do business with this company or individual.
Review online references, if there are any.
Check the provider's website to see if they talk about drain fields in a way that shows a clear understanding.
These and other commonsense strategies will help you find the right drain field inspector for your job. Is it time for a drain field inspection? Get it done right by calling Quality Septic at (813) 754-9891 or get in touch with our handy contact form.