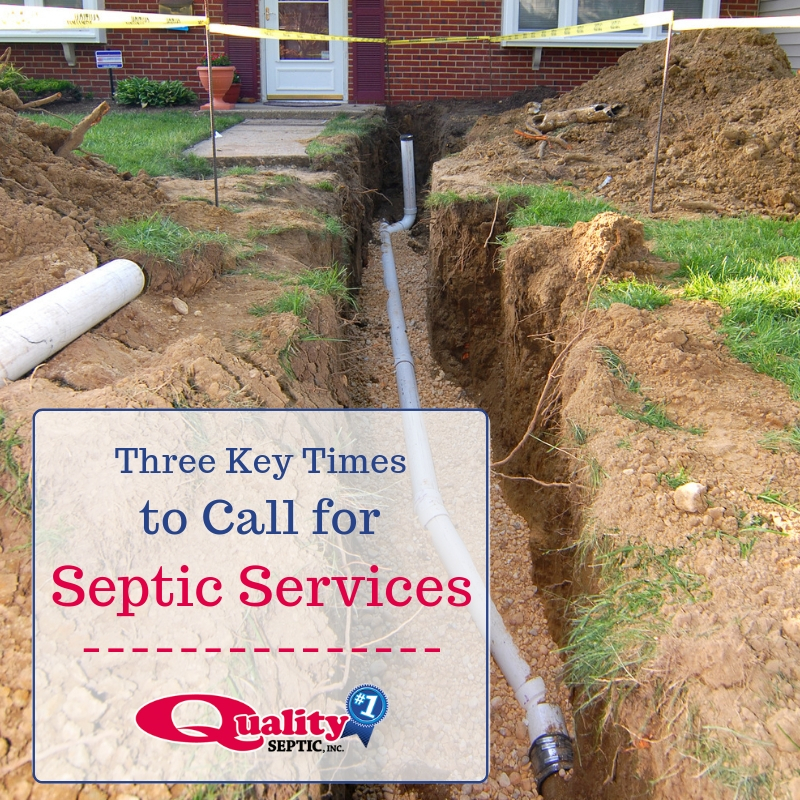 When it comes to your septic system, you may know that it serves an important function for your home or business. However, it's important to note that there are times when your septic system may be under duress and you need a professional to provide fast assistance. Here are three key times when you should call for septic services without delay:
Persistent Plumbing Problems – When you have persistent plumbing problems and the plumber has been there once a week for a month, in reality, it might not be a problem with your plumbing at all. Your septic system could easily have a backup or damage that requires professional septic services to provide solutions you need.
Strange Smells Outdoors – When you walk outside, do you notice that there is a funny odor, or you have wet grass when it should be dry? In this case, it is urgent to call for septic services right away, so you can prevent major damage to your property and your septic system.
Septic System Maintenance – If you've forgotten the last time your septic tank was pumped or you've never had a septic inspection, calling for septic services could be very important. Not only do you want to make sure to maintain your septic system routinely, but knowing what to expect from your septic components will help you prevent major concerns down the road.
 If you have questions about septic services or you need to schedule an appointment, contact us at Quality Septic Inc. today to get started. We'll be happy to provide you with all the services and solutions you need for your home or business. We look forward to working with you.