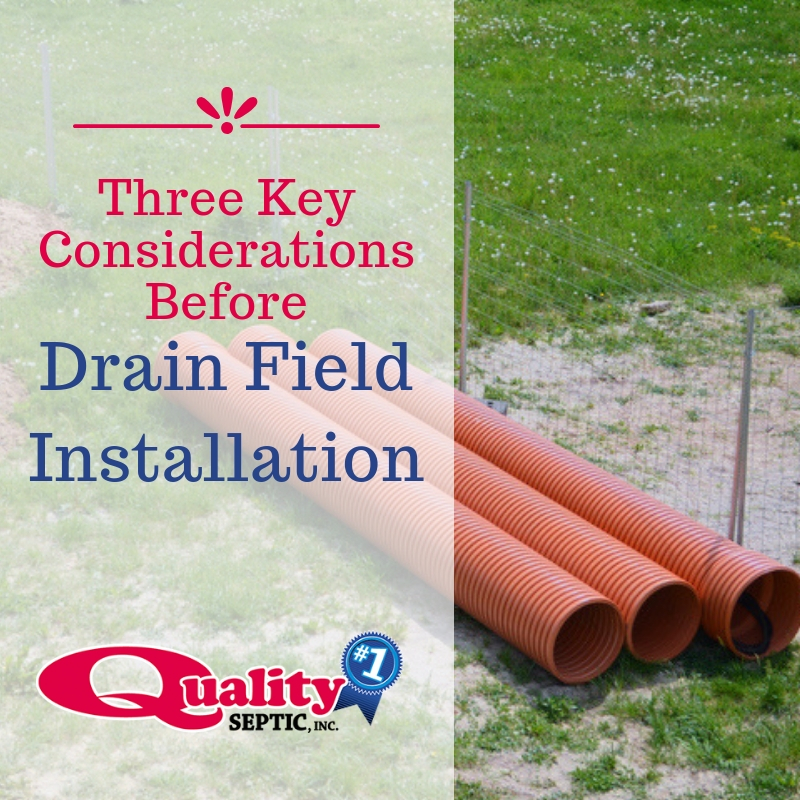 When it comes to your septic system, the drain field is one of the most critical parts. It's important to know how you can install a septic system that will work well over the long term when you are ready to have drain field installation at your home or business. Here are three important considerations for your drain field installation as you plan for your new septic system:
Size – Residential and commercial septic systems must be equipped to handle the amount of usage they will get every day. Whether you have a large business operation or a small family of four, knowing what the ideal size of your drain field is will help you determine what steps to take next.
Soil – It's also important to consider the soil type of your drain field before installation. Because your drain field safely releases wastewater back into the ground, your soil must be equipped to handle this function over time. Knowing your soil capabilities before drain field installation will yield the best results.
Location – Choosing the location of your drain field installation may depend largely on the size and soil type that you need for your home or business. Choosing a location that will not be affected by landscaping choices or weather patterns will ensure that your septic system is in good working order for years to come.
 If you have questions about drain field installation or you need assistance determining the best course of action for your septic system installation, contact us at Quality Septic Inc. today for more information. We'll be happy to assist you with all your septic needs.