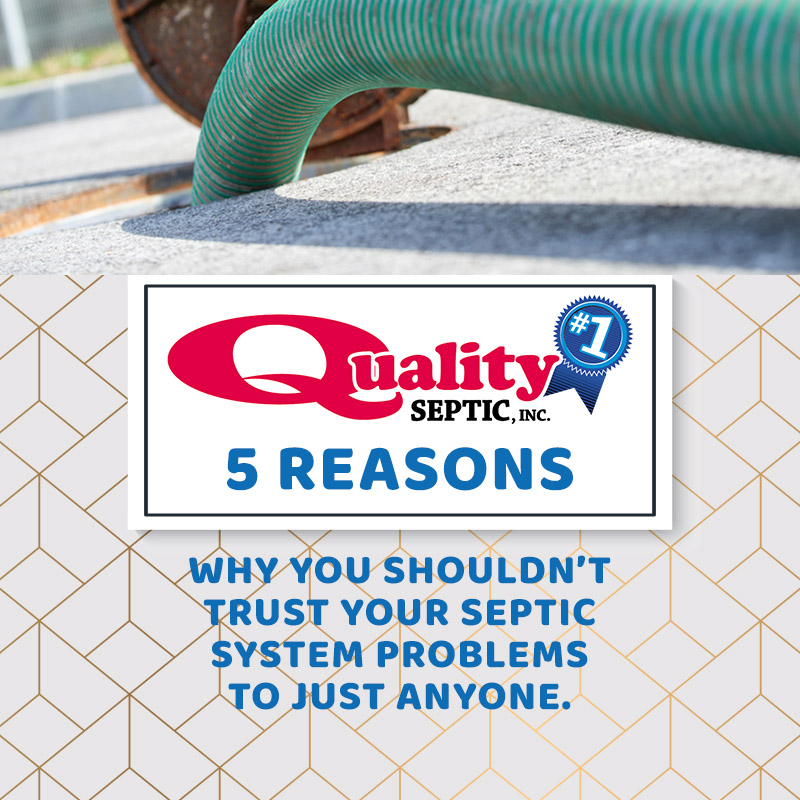 Your septic system is like the digestive system of your home.  Proper maintenance and care are required on a regular basis to ensure a long lifespan and avoid septic problems. Make sure to qualify any septic company you hire by asking these questions:
1.   Are they qualified? Not all septic companies are qualified to maintain and operate a septic system as a whole.  Some companies are solely used for the pumping out of septic tanks and are not certified to deal with the rest of the septic system.
2.   Are they accredited? Most companies that run a good business are certified and have registered with the Better Business Bureau.
3.   Are they affordable? Don't be afraid to get a second opinion if you think the contractor is taking advantage of you and saying you need significant repairs or a full replacement when all you really need is a pump-out.
4.   Do they have experience? The soil in one area can be radically different than the soil across town. Make sure your contractor has experience in your neighborhood.
5.   Are they reliable? If your system is backing up in the drains or there is sewage or water above the drain field, immediate action is required to get rid of your septic problems.  Contamination is a serious risk to you, your family, pets and the environment.  A company that tells you they can only make it out there next week is probably not your best bet.